Jalan-Jalan di Kota Solo
11:11:00 PM
This is My another trip review, yeah i do loved travelling so much. And now let me tell bout my awesome exhausted short trip to solo. It's bout 3 days before i went to Bali.
Well gue berangkat pukul 10.00 am naik kereta paramex tujuan solo dengan biaya 8000 rupiah, kira kira 1 jam setengah lama waktu untuk menempuhnya. Dengan personil Bryan sang bolang yang sudah banyak pengalaman dalam hal travelling kantong murah, Satrio, Syinthia kemudian saya.
Jalan kaki yeah, selama di Solo sana kita jalan kaki panas panasan berkili kilo, justru itu menurut kami biar lebih kerasa tripnya, jadi kita bisa bener bener nikmatin suasana dan sekalian kuliner di Kota Solo.

First Destination --> Keraton Solo Mangkunegaraan, yah sampe sana kita langsung di sambut dengan bangunan keraton yang luas dan interiornya yang adem. Kita menjelajahi seluk beluk keraton Solo, jika ingin melihat lihat masuk bayar 2000 per-orang namun jika ingin masuk sampai ke rumah keluarga keraton harus paki guide dan kami sepakat untuk memberi tips sang guide 40 ribu, dengan 40 ribu itu kita bisa puas nanya apa aja dan selayaknya mahasiswa arsitektur semester 1, yang kita tanya mostly adalah tentang bangunan hahaha

Second Destination --> Kita ke Pasar Antik Solo, namanya pasar antik pasti selalu spesial ya, yang di pamerkan juga barang barangnya spesial, tapi overall sama ko sama pasar antik pada umumnya.

Like usual i always have the documentation for my whole trip hehe, here they are.....
Satrio Syinthia Bryan Kadek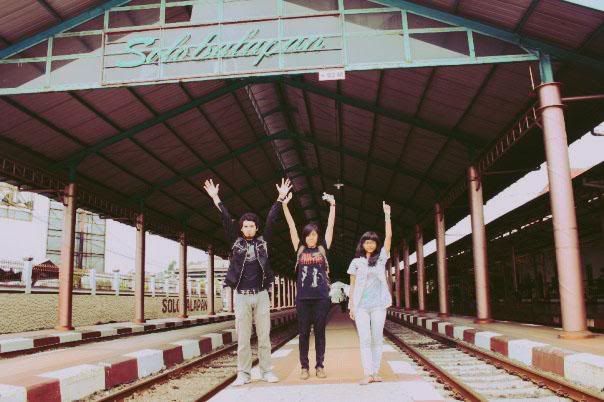 Jalan Kaki sepanjang menyusuri kota SOLO
Mampir sebentar beli serabi khas Solo yang jarang ada dimana mana
Keraton Solo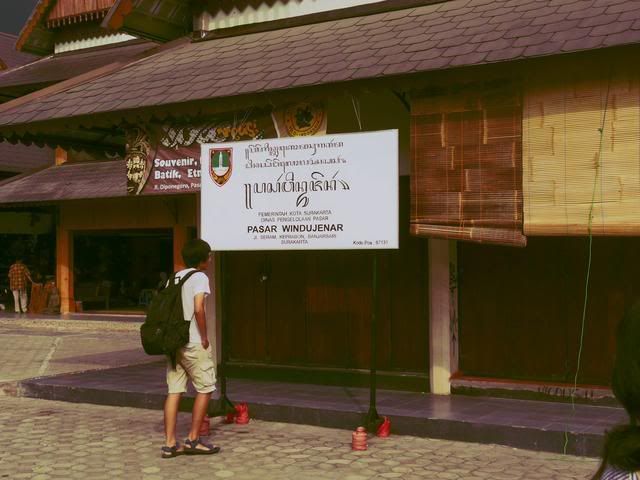 Pasar Seni Antik Solo
Sisanya ya kita jalan kaki aja menelusuri kota solo, nyobain jajanan jajanan. But surely it was wonderful guys and me likey ;)